Biography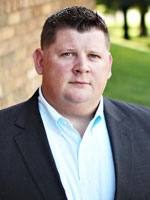 Tim O'Neill
Tim has spent the last 24 years as a strength and conditioning professional. With his background in the sport sciences, O'Neill has a niche with his methods of how strength & conditioning, rehabilitation and sports medicine work together. That combined with his experience in Track & Field and Football make him a great asset to the physicians, coaches, trainers and athletes he works with.
Coach O'Neill has trained many athletes from the adolescent to Olympic ranks and his system of progressions for the young developing athlete to the seasoned veteran work well for all. His programming is designed to meet the demands of the client whether it is the professional athlete or the high school athletic department.
Tim will be entering his 23rd year as the boys and girls Head Track & Field coach and Strength and Conditioning coach at Assumption High School. Since O'Neill has been at the helm of the program for the Knights:

On the men's side, the Knights have 8th Place, 7th Place, Two-4th Place and a 3rd Place team Finish at the State Championships, 23 Conference Champions, 33 District Champions, 68 Drake Relays Qualifiers, 3 Drake Place Winning Relays, 3 Individual Drake Relays Place Winners, 1 Drake Relays Champion, 106 State Qualifiers, 37 State Place Winners, 5 State Place Winning Relays, 13 State Champions, 2 Class 3A State Records, 2 Nationally Ranked Relays, 4 Individuals Qualify for Nationals and 1 All-American.
On the women's side, there have been 140 Drake Relays Qualifiers, 3 Drake Relays Individual Champions, 3 Drake Relays Individual place Winners, 22 Drake Relays Place Winning Relays, 10 Drake Relays Championship Relay Teams, 70 Conference Champions, 78 District Champions, 173 State Qualifiers, 5 Regional Team Titles, 1 Conference Title, 18 State Place Winning Relays, 16 Individual State Champions, 17 State Championship Relay Teams, and a 13th, 11th, 8th, three Runner-Up Team Finishes, 1 all-time Iowa Best Relay Team in the Distance Medley Relay, 10 State Records and separating themselves from everyone with a state record 5 Consecutive State Championship Teams. Assumption's girls brought home the inaugural Hy-Vee Cup from the Drake Relays in 2016 and repeated that feat in 2017. The Lady Knights have had 33 relay teams and 11 Individuals qualify for the High School Outdoor National Championships including 9 young ladies that have achieved New Balance All-American status and 1 USATF All-American. Just recently, Davenport Assumption Won a National Championship at the New Balance Indoor National Championships in 2017 in the 1600 M Medley Relay.
110 School Records have been broken since O'Neill took over in 2001. O'Neill's athletes have scored an astonishing 883.5 points at the State Track & Field Championships including a Girls Class 3-A state record 107 points in 2014 and re-breaking the class 3-A record just two years later with 126. That record is the All-Time Iowa Best in all classes for scoring at the Iowa State Track & Field Championships.
The Knights have had 54 student athletes go on to compete collegiately in Track & Field under O'Neill. 23 NCAA Division I, 5 NCAA Division II, 16 NCAA Division III and 12 in the NAIA. Tim has had 26 assistant coaches come through his program that has had experience competing collegiately.
O'Neill has been named "Coach of the Year" in both Class 2A and 3A by the Iowa Track and Field Coaches Association ('08,'11,'12,'13,'14,'15,'16,'17) and the Mississippi Athletic Conference ('12,'13). Mr. O'Neill was recently recognized as the Girls State Coach of the year for Iowa in 2014 and 2017 by the USTFCCCA.
Tim is a former 3-time All-MVC Shot Putter for the UNI Panthers as well as a 3-year starter on the football team.
Coach O'Neill is a USATF Certified Level I Instructor as well as certified as a USATF-Level II Coach in the Sprints/Hurdles/Relays, Throws, Jumps and Endurance.